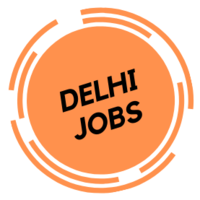 Job Detail
Offered Salary 20000

Career Level Manager

Experience 0 - 1 Years

Gender Any Gender

Industry Sales and Retail

Qualifications Bachelor Degree
Job Description
Area Sales Manager executive jobs in New Delhi-Sales Manager Openings
Global Engagement Manager Recruitment 2020
Engagement Managers are the pillar of Tridge's global trade ecosystem
Tridge finds the right solution for buyers and suppliers. Our goal is to solve the market inefficiencies of the traditional global trade industry and provide a safe and efficient platform for suppliers and buyers to connect and communicate. Tridge platform helps buyers find reliable suppliers that best match their demands and allow suppliers to expand their global sales.
Who is the "Engagement Manager"?
Engagement Managers are the communication bridge between suppliers, buyers, and Tridge. As the local representative of Tridge, you will deliver our mission of creating a safe and efficient global trade ecosystem. As the operator of supplier and buyer engagement, you will facilitate communications and lay the foundation of successful trade deals.
Role as the Engagement Manager
Engage Buyers and Suppliers: You will contact and invite suppliers and buyers to Tridge. As the local representative of Tridge, you will deliver the key benefits of using Tridge platform.
Build Strong Relationships: You will communicate consistently with suppliers and buyers who have partnered with Tridge. As the engagement manager, you will ensure that the platform experience is pleasant and effortless for the suppliers and buyers.
Collect Intelligence: You will collect the most up-to-date market information through communicating with suppliers and buyers. You will also conduct comprehensive market research to strengthen Tridge's market intelligence.
Extra Benefits
Work from Home: As the Engagement Manager of your region, you will be engaging directly with suppliers and buyers. You will be working in your region and reporting remotely to the Operations Team of Tridge HQ.
Career Advancement: You will enhance career skills by encountering and overcoming challenges in working with the fast-growing team. Join us in our mission to make disruptions and solve inefficiencies in the traditional trading industry.
Job Description
The local engagement manager of Tridge is a professional who is responsible for developing market intelligence of various industries, building relationships with local exporters and importers, and managing various stakeholders in the local area. As the Engagement manager of Tridge, you will manage and carry out various identification and verification tasks to enhance Tridge's trade ecosystem.
We are seeking passionate individuals to join Tridge as the Engagement Manager. This position requires a strong initiative to understand the market landscape, exceptional communication skills and ability to manage multiple tasks effectively.
After you join Tridge, there will be webinar training sessions to help you better understand your role as the Engagement Manager.
Responsibilities
Contact suppliers in your region and evaluate the supplier's credibility based on the measurements and guidelines provided by Tridge.
Invite suppliers to Tridge platform and help them with the registration process.
Engage in constant communication with the registered suppliers and buyers to create a dynamic trade ecosystem.
Collect market information regularly by doing research on your own and communicating with suppliers and buyers.
Proactively search and develop new business opportunities
Any other tasks that are necessary for maintaining the Tridge system and business partnership
Qualifications
Outstanding verbal and written communication skills in Hindi
Spoken and written English skill of business level or higher
Passion for communicating, negotiating, and developing close relationships with people
Understanding of sales or procurement in the global trade business
College degree or equivalent work experience
Ability to adapt quickly to the fast-paced working environment
Strong self-motivation and willingness to learn and deal with new industries
Capability to handle multiple works with great time-management skills and responsibility
Preferred
1~5 years of experience in sales or business development
Knowledge in the major industries of the trading business of the following industries: Agriculture(Fruits, Grains, Nuts) and Aquaculture(Fish farming and processing).
Job Type: Full-time
Experience:
Education:
Location:
New Delhi, Delhi (Preferred)
Language:
Job Offering Company: Tridge New Delhi, Delhi, India
When you contact please tell that you found this Ads on partimesjob.com
Also Check:  
Freelance Parcel Delivery Driver jobs | Get $89 For Courier Executive job
Required skills
Other jobs you may like
Delhi, Delhi, India, Delhi, India