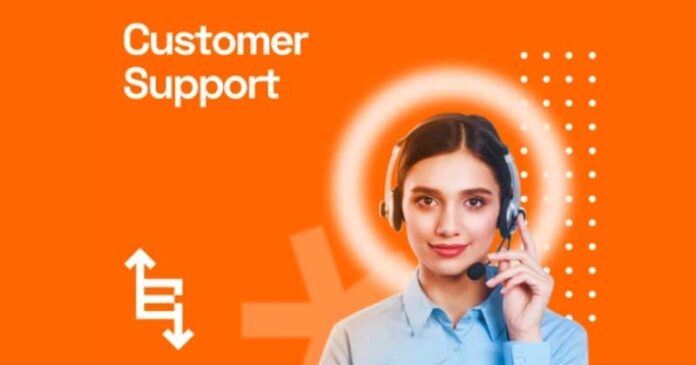 Customer Support Specialist jobs for college students with no experience NYC
We are looking for ambitious, eager, and competitive college students to join for our customer experience team in Lockport, NY, USA! We offer remote, flexible part-time work because we only know how busy your schedules are. You will surely gain invaluable working experience with the fastest growing tech start-up while making a great income and learning on a real-time job. We also offer full-time positions for graduates who are looking to jumpstart their careers after course completion.
In this Customer Service Representative, As a Customer Specialist, a key component of your role will be to learn all about our insurance partners. This means that you'll start by supporting our sales and best customer service team and, as you grow, you will have opportunities to move into a specialization or leadership roles. We'll provide personalized training and coaching to set you up for success each step of the way without any investment.
💰 We offer the following opportunity for college students in NY:.
Train and work online from your dorm

Gain professional experience w/ a startup while in college or school

25-50 hour commitment

Potential for full-time job offer upon graduation
We'd love to hear from you if you like:
Start-up energy working with a brilliant and passionate team

$900 billion market opportunity

Exponential growth (10X revenue in 2020)

Rockstar teammates. You will be working with a strong leadership team from Facebook, Alibaba, Amazon, Lending Club, GEICO, SoFi, etc.
About us:
We are building the first Super App to save car owners time and money on all their car expenses. Drivers deserve better. That's why we're committed to making shopping for insurance, financing, maintenance, repairs, parking and more just a few clicks, texts, or swipes away.

We are taking processes that haven't substantively changed in decades and reimagining and redesigning them. Using artificial intelligence, machine learning and bots, our products eliminates the need for long forms and phone calls while providing personalized services for all car-owners needs.
Today, Our app is the #1 rated and most downloaded app in its category and the fastest way to compare and buy car insurance. We just passed our 1M customer mark in the car insurance category and we are just getting started. Jerry is replicating that frictionless experience in other car expense categories.

Join our team of curious and passionate people who love tackling real-world problems and be a part of building a revolutionary product that's disrupting a massive market.
⚠ Caution! Fraud Alert
We do not need any sort of fee. And we never ask cash to apply/join for any work, for offering any training plus some other miscellaneous cause.

So Never and Ever give money to anybody who fraudulently demands money for any cause(s) with our name like Training, Joining, and More, for any job provided by us on this website.

Only serious candidates or people who are willing to work on a regular basis without neglecting our instructions provided by us are welcome to apply.

If you don't like to work seriously and regularly without neglecting the jobs provided to you, then please don't apply to this work from drom job.
🔰 How to apply/join to this Customer Support Specialist jobs for college students?
In order to join our Customer Support Specialist jobs for college students, select the "Apply Now" option that is found after the last instruction of "How to apply/join to this Part Time Customer Support Specialist jobs for Students?"

After that, you should get a job application form to apply/join for this work.

Enter the correct required information in all the mandatory fields.